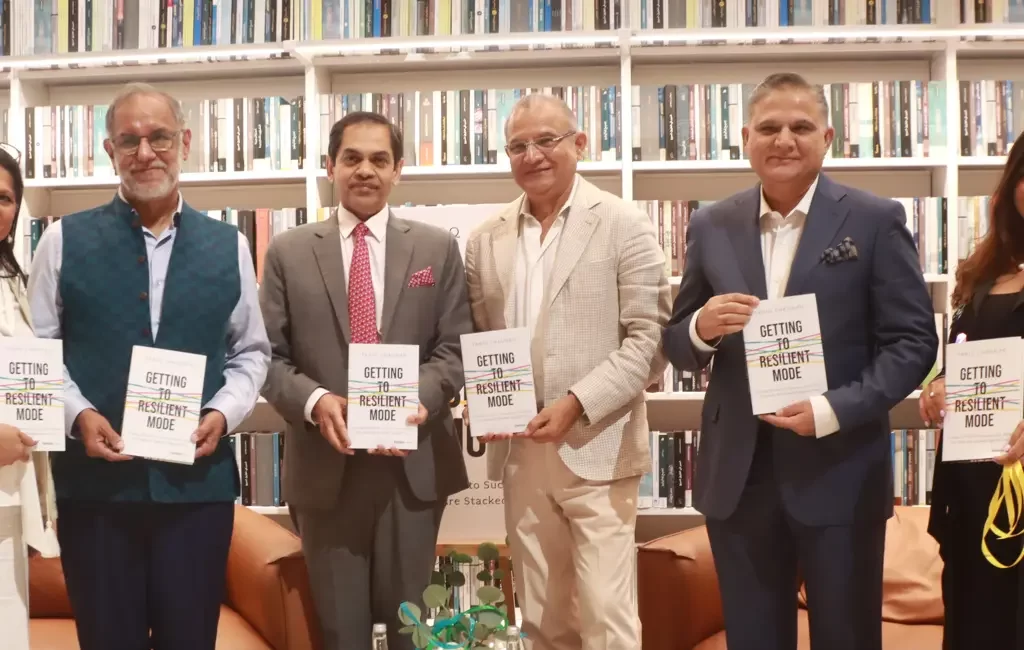 Indian Ambassador to the UAE H.E. Sunjay Sudhir on Tuesday released Tariq Chauhan's inaugural business book cum corporate advisory entitled "Getting to Resilient Mode" in front of an august gathering at the Mohammed bin Rashid library in Dubai.
The launch coincided with India's 76th Independence Day celebrations. The author, who spearheads a company of 25000 employees as CEO of EFS Facilities Services Group and featured in the Forbes Top 100 CEOs list for the Middle East, shares not only the ups and downs in his own life but offers an inspiring insight into how one can even harness the power of adversity and be strengthened by it rather than defeated by the caprice of fate. The proceeds from the book sales will go towards improving the lives of frontline workers. "Getting to Resilient Mode" has received Bestseller status on Amazon, specifically in the Strategy & Competition and Business Leadership categories.
To the readers, Tariq shared this message, "I have tried my best in this book to connect to all those I want to bring as my target readers, who can apply my learnings to their own insights when experiencing hardships. I am sure these readers will find opportunities to resonate with my experiences, as well as use these perspectives to manage their challenges and triumphs."
Quoting a couplet by Majrooh Sultanpuri on Tariq's leadership journey, Ambassador Sudhir describes "Getting to Resilient Mode" a roadmap for navigating the complexities of our rapidly changing lives while staying true to our core principles.
Former Indian Ambassador to UAE Navdeep Suri also spoke and praised the approach and the theme of the book "I was taken back by 40 years to Ayn Rand's writing. After reading the book, I realized that Tariq has redefined capitalism."
Family and friends shared some interesting anecdotes about the author and the inspirations behind the writing of the book. Among them were his daughters Nyla Khan and Nada Khan, brother Mohammed Adil, Group CEO Al Sadhan Group & SPAR and high-profile friends including Khuloud Al Omain – Editor in Chief – Forbes Middle East and CEO – Arab Publisher House, PR expert Sabina Khandwani, Media Specialist Alia Fawad Khan and Asgar Patel, Chairman – House of Patels.
Later Tariq rounded off the event by sharing his thoughts before engaging in a book signing. He said, "If I can taste success and make things work then so can anyone. That is not being humble, it is the truth, where we go wrong is in not believing in ourselves and using a temporary setback as an excuse not to go forward."
Source: Construction Business News Middle East