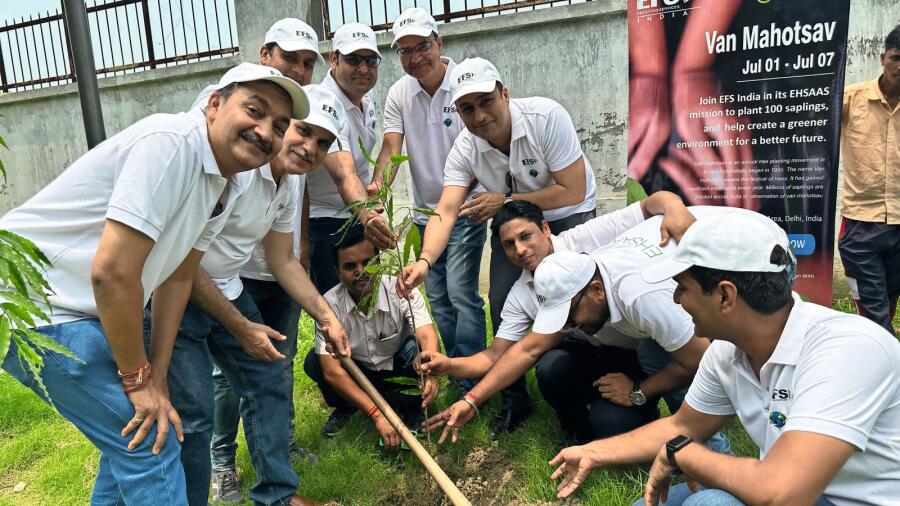 EFS Facilities Services Group (EFS Group) is a global facilities management leader, renowned for setting new benchmarks with its exceptional services across the Middle East, Africa, Asia, and Europe. Established over two decades ago, the premium facilities management brand, has achieved remarkable growth, showcasing double-digit expansion since 2010 and poised to cross over Dh2 billion in revenues by 2023.
Now, EFS Group employs over 25,000 skilled professionals across 22 countries. As part of this impressive portfolio stands EFS India, which celebrates 10 years since its inception, and has played a significant role in contributing to the Indian economy. The journey that started with a single acquisition, has now grown to remarkable nationwide presence that spans 200+ cities across the country.
EFS's presence and operations in India has had a positive impact on the country's economy through valuable contributions to various sectors, including integrated facilities management, workplace solutions, energy management, manpower solutions and skills development. The company employs over 4,000+ skilled and semi-skilled professionals across the country, continuing to play a crucial role in driving economic growth across the country.
The next on this path of exponential growth was the joint venture with the Phoenix Group. This venture undertakes property management for over multiple sites across commercial and residential sectors. The partnership reflects EFS Group's commitment to delivering exceptional services and its recognition as a trusted partner in the industry.
EFS established the Abhaar Worker Welfare Foundation, with the purpose of promoting the welfare and well-being of frontline workers from India. The foundation aims to address the woes and underpinning challenges of the migrant workers, particularly in the GCC region pertaining to job search, onboarding, remuneration, living conditions, holistic social needs, and support for returning workers.
EFS contributions to the Indian economy and the synergy between UAE and India are evident through job creation, infrastructure development, technology transfer, cross-border investments, knowledge exchange, and cultural integration. Globally, EFS employs over 9,000 semi-skilled and skilled Indian professionals.
EFS pays tribute to the nation's freedom efforts, achievements, and determination. As we celebrate India's 76th Independence Day, we commemorate and congratulate India on its journey towards spectacular progress and success as one of the largest economies in the world. EFS Group takes pride in making great strides in India, with its formidable presence across 200+ cities. We remain committed to catalyzing the fulfillment of the global skill gap based on the country's untapped skilled resources potential, especially the human capital. EFS aims to continue its contributions to the Indian economy, fostering collaboration, and addressing the global skill gap.
Source: Khaleej Times