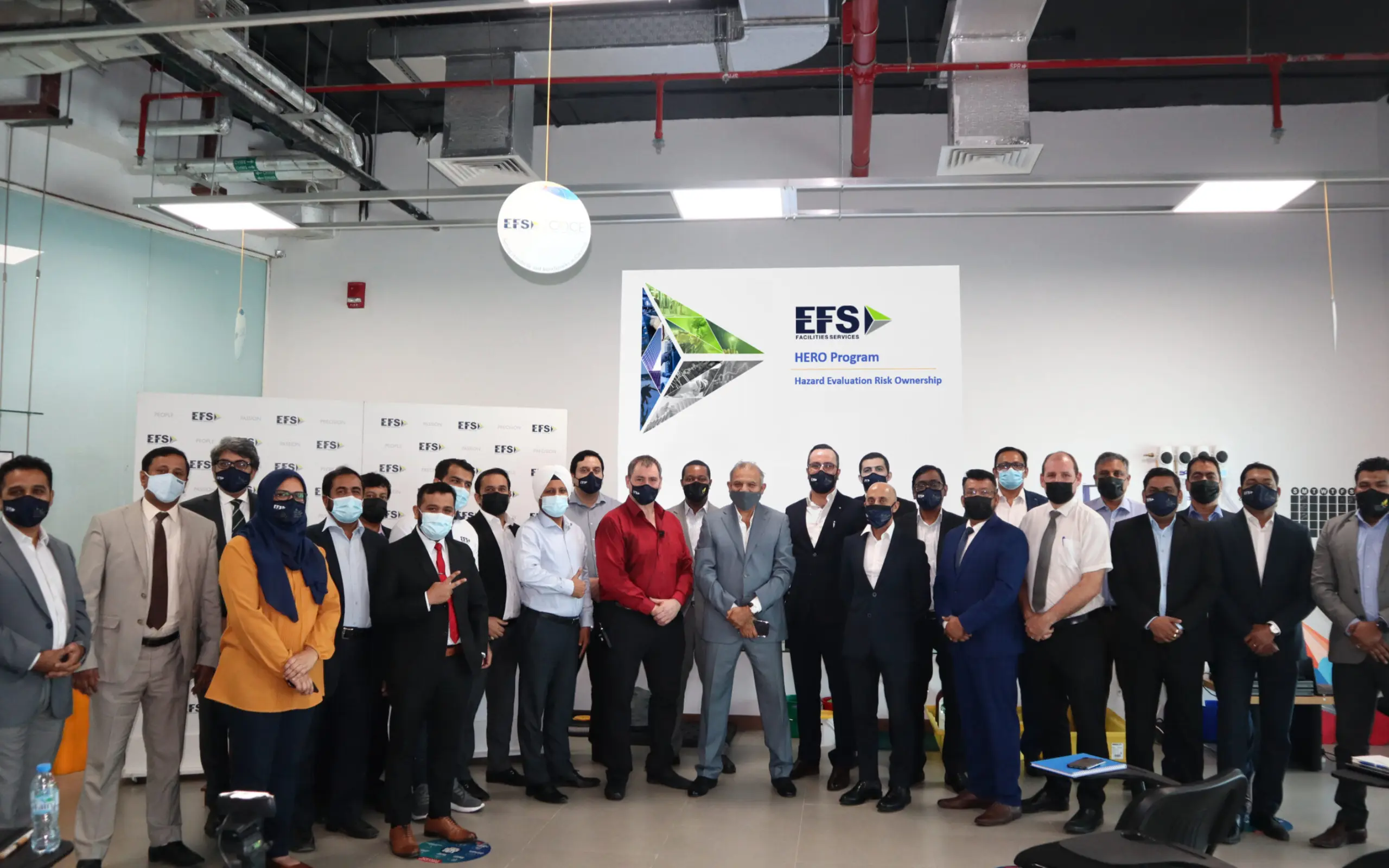 June 29, 2021
---
Today, we launched the Hazard Evaluation Risk Ownership Program also known as the HERO Program. EFS has taken this crucial step to innovate internal processes and empower personnel to complete their responsibilities across the EFS Group sites with HSE in mind. The purpose of this program is to educate the key people on how to identify, evaluate and manage HSE risk and embed HSE in the personal, professional, and functional culture of our organization.
The HERO Program links all of the risk management processes and empowers the Supervisors to own the risk assessments, the contents, the accuracy, and how it is used. The program equips the Supervisor with the best tool for the job and teaches them its benefits and how one can use this to their full capabilities.
Commenting on the launch of the program, Group CEO Tariq Chauhan said, "In the pursuit of excellence, embracing an HSEQ culture is one of the most critical requirements. It is high time that FM Managers must not only focus on HSE from compliance and contract SLA perspective but adopt it in a holistic manner with an eye on sustainability".