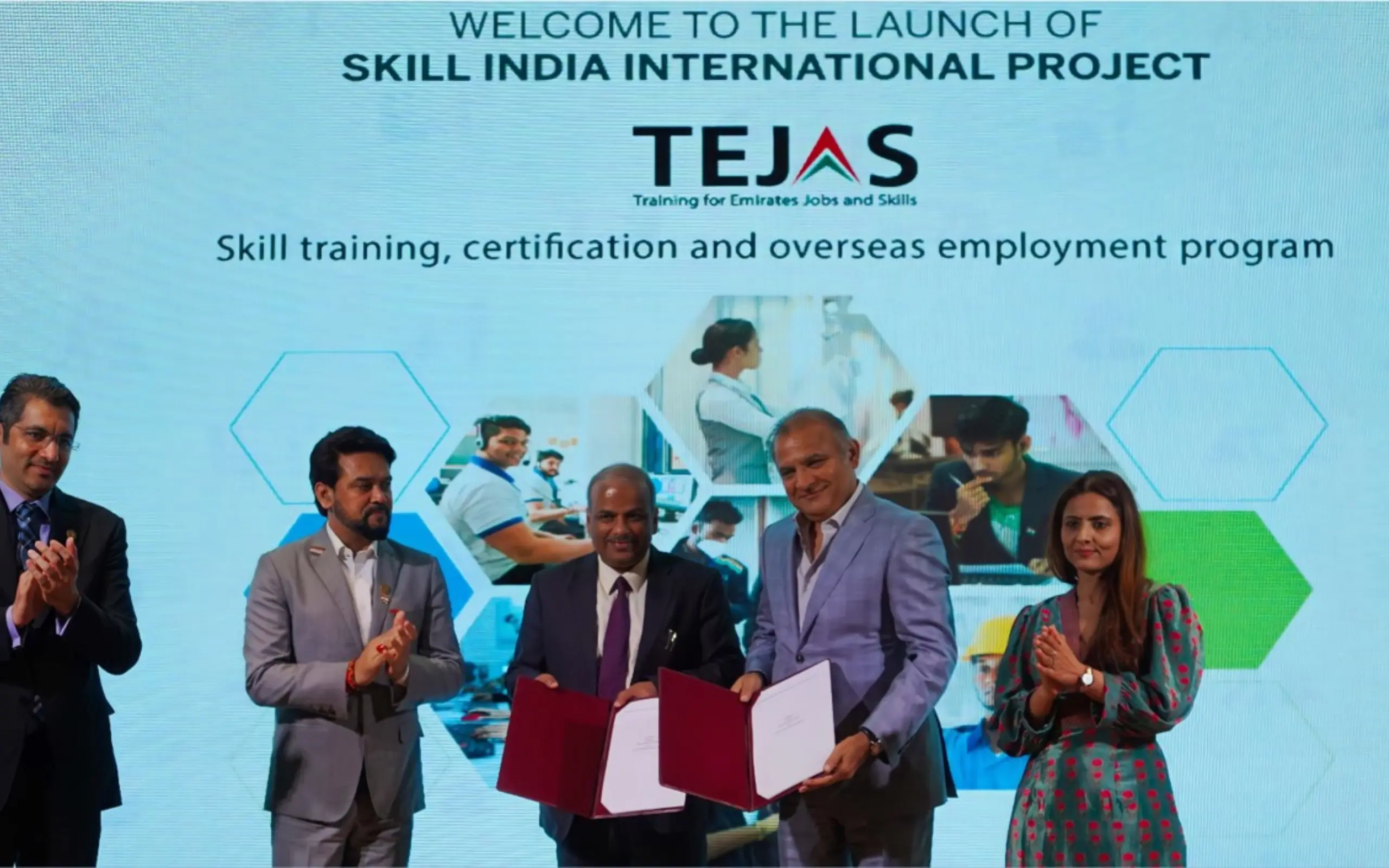 March 28, 2022
---
In EFS's pursuit to empower semi-skilled and skilled migrant workers in the Gulf, the Group engaged in a private-public partnership with the Consulate General of India in UAE to launch TEJAS.
EFS has pledged to hire 500 candidates through this program, out of which 25 candidates have already been onboarded; these will further be groomed to seamlessly sync into the mainstream organisation
EFS Group CEO Mr. Tariq Chauhan thanked Mr. Anurag Thakur, Minister of Information and Broadcasting of India, for his presence and support towards this program and commented on this collaboration, saying," EFS takes great pride in this collaboration. This is an excellent example of how private-public partnerships can achieve great results."
Mr. Tariq further complimented Dr. Aman Puri, Consul General of India in Dubai and National Skill Development Corporation of India, in making this a reality and added, "EFS and NSDC aim to integrate more than 500 Indian workers through TEJAS.
Source: Abu Dhabi News
Source: Gulf News
Source: Hindustan Times