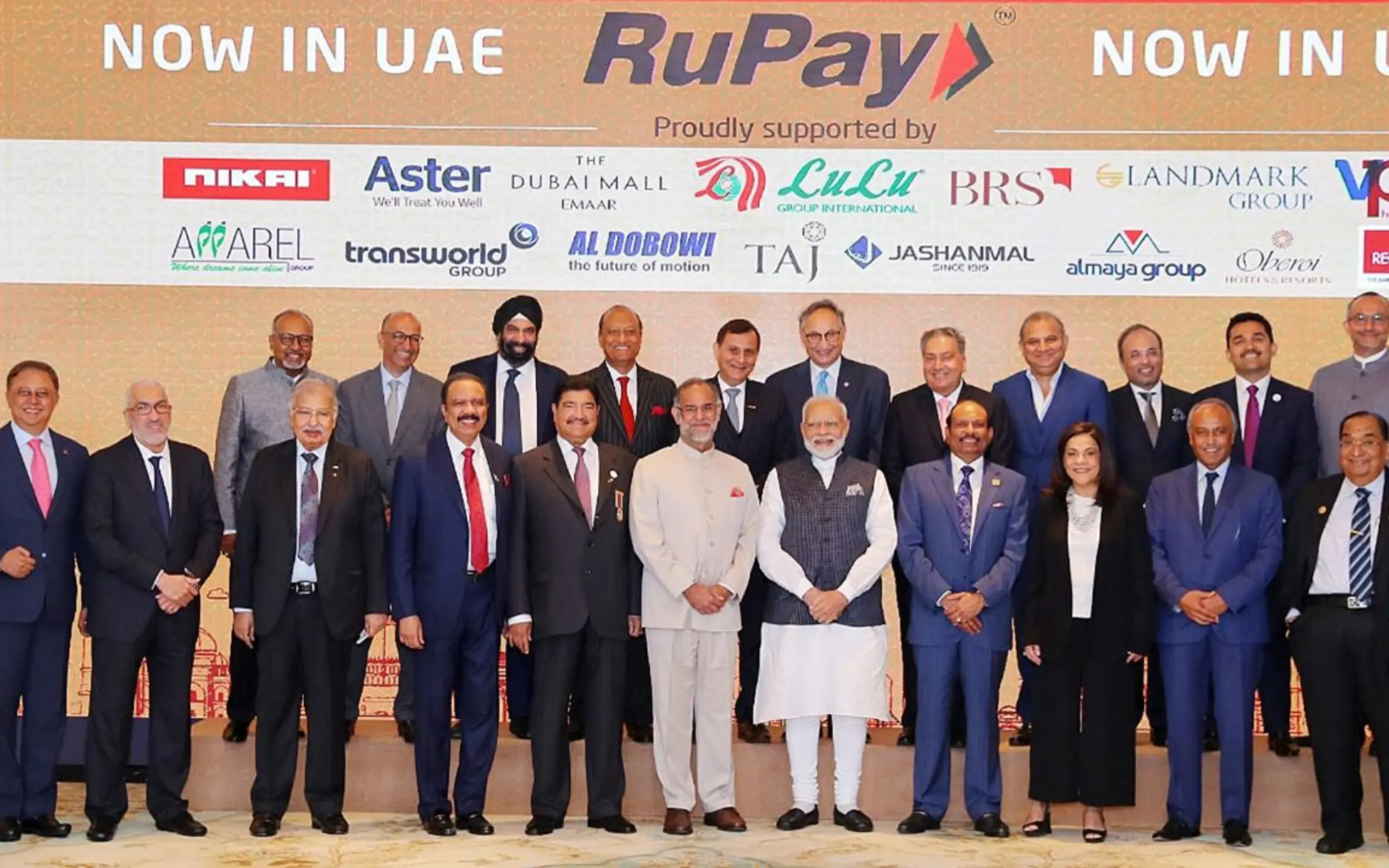 As part of his two-day visit, Modi launched the Rupay card, an indigenous Indian equivalent of Mastercard or Visa, which according to Navdeep Singh Suri, the Indian Ambassador to the UAE will soon be rolled out by Emirates NBD, First Abu Dhabi Bank and Bank of Baroda in the country.
In an exclusive interview with UAE state news agency, Wam, Modi said that India finds a partner in the UAE to achieve its ambitious dream of achieving a $5tn economy by 2024-25.
Modi said that UAE-India relations are "at their best ever".
"There has been an increasing interest in investments in India in sectors ranging from renewable energy, food, ports, airports, defence manufacturing and other sectors," Modi added.
Speaking about the Indian diaspora in the UAE, Modi said that India is also witnessing a steady increase in investments into by some of the top Indian business leaders in UAE.
He also lauded the UAE leadership for the steps taken recently to provide long-term visas and other benefits to expatriates.
During his visit, Modi held an interaction with UAE-based Indian businessmen which was attended by representatives of 21 business groups, who were present at the launch ceremony of the Rupay card.
According to Wam, chairman of Lulu Group, Yusuff Ali M A; founder and chairman of NMC Healthcare, B R Shetty; chairman and managing director of Aster DM Healthcare, Dr Azad Moopen; and group chief executive officer of EFS Facilities, Tariq Chauhan, were among the attendees.
The founder and CEO of Dubai-based steel company Conares, Bharat Bhatia, was present during the ceremony, alongside representatives from Landmark Group, Sobha Group, Apparel Group, Nikai Group, Regal Group of Companies, ITL Cosmos, Jashanmal National Company, Allana Group FMCG Products, Petrochem Middle East, Transworld Group, Al Dobowi Group, VPS Healthcare, UPL Group, Al Maya Group, EFS Facilities Services Group, Emaar, and DP World, according to the Indian Embassy in Abu Dhabi.
Source: Construction Week Online
Source: Gulf News
Source: Emirates News Agency