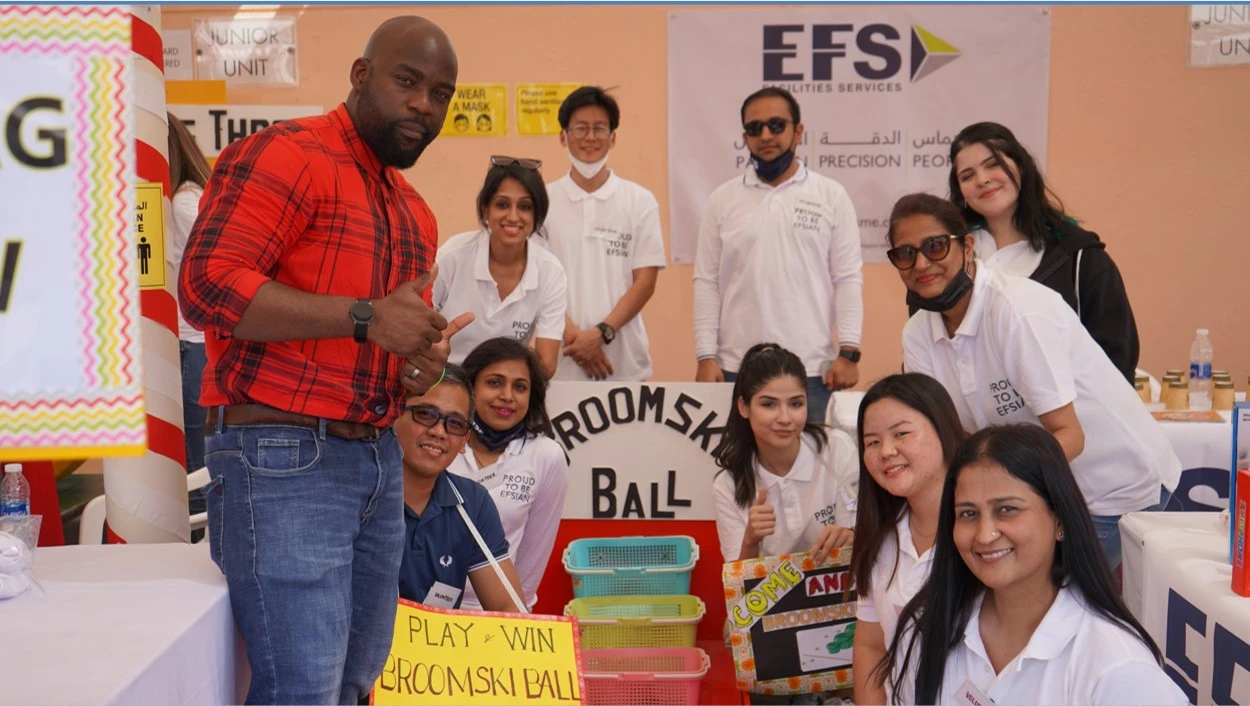 At EFS Facilities Services Group (EFS), we consolidate our compassion principles with effective actions to support sensitive groups and facilitate their access to opportunities.
For that purpose and through the EHSAAS initiative, EFS Facilities Services Group (EFS) joined Al Noor Rehabilitation & Welfare Association for People of Determination Center for professional training and care of individuals with special needs and volunteered to participate at their Funfair held last week to support the cause of sensitives groups.
The event was a total success; kids had a great time with games, adults got good deals and most importantly we all came together and strongly supported a great cause that touches the lives of our dear people of determination.